LVI is entirely indistinguishable from a real message you sent because it acts directly from your profile through the LinkedIn API. So that there are no doubts, here is a sample of what the messages look like.

You can see that:

– It is not an InMail, nor is it identified as advertising
– LVI is not identified as an automatic message
– It is just a standard message, like any you send in your daily work!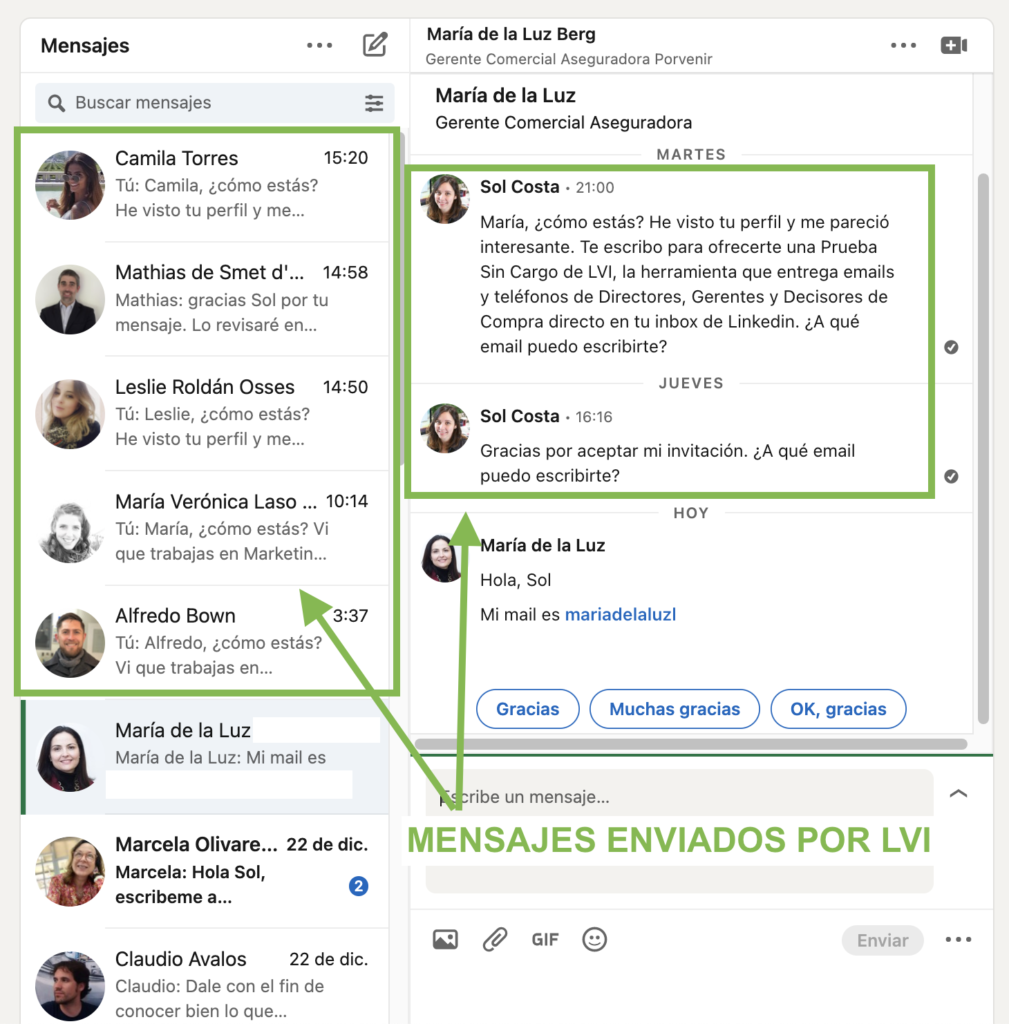 Here, you can see more examples of what messages sent by LVI look like, along with recommendations and common errors:

– Common errors in invitations
– When do I see invitations in my inbox?
– What are follow-up messages?
In case you have any other questions, create a ticket on our platform, and our team will respond within 48 working hours.